---
Welcome to our Consonants and Distinctive Features Lookup page. We have three tools: 1) Check one or more Distinctive Features to see what Consonant it makes. 2) Submit a Distinctive Feature, and we will generate all the Consonants that have that feature. 3) Submit a Consonant, and we will generate all of its Distinctive Features.
Please choose the tool below that applies to your study.
The tools on this page are based on Chomsky & Halle (1968) information about General American English Consonants and Distinctive Features. See the chart below for more information.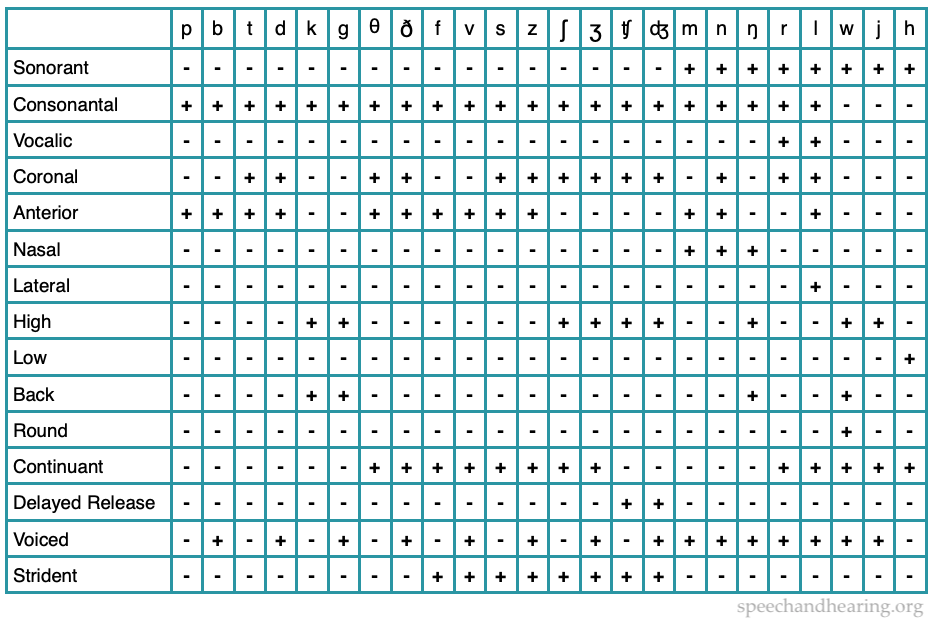 ---
About | Privacy | Disclaimer | Copyright | Contact